| | |
| --- | --- |
| Posted on June 14, 2014 at 2:25 AM | |
All great artists draw from the same resource: the human heart,
which tells us that we are all more alike than we are unalike.
~ Maya Angelou
We lost a great poet and author recently when Maya Angelou passed away. Her words and thoughts have always inspired me, so I thought I would quote her regarding artists - no one summed it up better than Maya. We do all draw from the same resource, and in my ever-widening circle of creatively gifted friends I am amazed that we are indeed more alike than unalike. In creating art, music, poetry - whatever creative endeavor you pursue, you will put your whole heart and being into it. We were born to create! But even the greatest artists had periods of non-productive time - questioning their talent and skill level. I recently went through a major slump and it just made me stronger and more resolved to pursue my artistic goals.
I began with a total organization of my little studio - because of its size (former guest bedroom) I really had no choice if I were to comfortably work in it. The catylist? I had joined a local art society a few years back and thought I would get work done there on the weekends, but after lugging all my art supplies back and forth every Saturday and spending all day there, I realized that was not a solution, but a postponement. I made a lot of good friends and enjoyed the socialization, but I mostly ended up just sketching or chatting and sipping coffee and not working on larger projects.
So after some deep soul-searching and goal setting, I decided that my time spent there would have to diminish in order to produce more work on a steady basis and reach my goals for growth and improvement. After all, I work a full time job with overtime during the week and my weekends are my time to do fine art and get out into nature with my husband and explore our local habitats and most important of all - get some much needed exercise! So I have been working very hard at clearing the clutter, organizing books, supplies, furniture, etc. to devote more time to Wildhawk Studio and it is starting to come together. It actually looks and feels like a studio now - and in addition, my full time job as a graphic designer allows me to work at home too so I spend ALOT of time in my office/studio space! Even more reason for it to be as comfortable as possible!
One of my goals for 2014 was to take another masterclass workshop - I had thoroughly enjoyed attending John and Suzie Seerey-Lester's masterclass in 2012 and it was life changing for me. I started to look at my goals and art in a new light, and began to realize my potential as a wildlife artist. So this year I enrolled in an upcoming workshop that is being hosted at our local art society - this time with UK artist Mike Sibley and his "Drawing from Line to Life" 3 day workshop. Mike is a master graphite artist and known all over the world for his tightly detailed realistic drawings. We were very fortunate to have him here in Clearwater and the workshop is nearly full. My pencils and drawing table are ready to roll and I am so excited!
I am also teaching my next "Nature Sketching" installment in August. I taught an introductory class in March at a beautiful local park, McGough Nature Park, utilizing their lovely taxidermy and nature specimens and then sent my students out into the park to draw from life. When we regrouped in the classroom, a gorgeous Great Horned Owl named Franklin was brought in, and while Ranger Peggy gave a talk about raptors, my students were sketching the owl. The best part? I donated the entire fees from my class to the birds of prey program at the park and each of my students received a sketchbook from me that a portion of the proceeds of the sale of those sketchbooks also went to conservation! This next installment will be taught at our local art society and we will be looking deeper into nature study - with examining and drawing specimens - each student will receive a nature goody bag of items to take home and we will follow it up with a field trip to another nature park in the area - Homosassa Springs Wildlife Park which has a great variety of subjects to draw from life ranging from manatees to red wolves.
This year will be busy, but more productive and I am looking forward to working in my little studio environment as well as the great outdoors - the best classroom of all!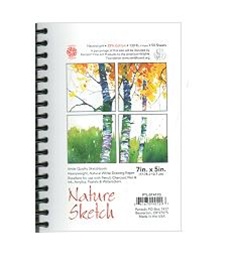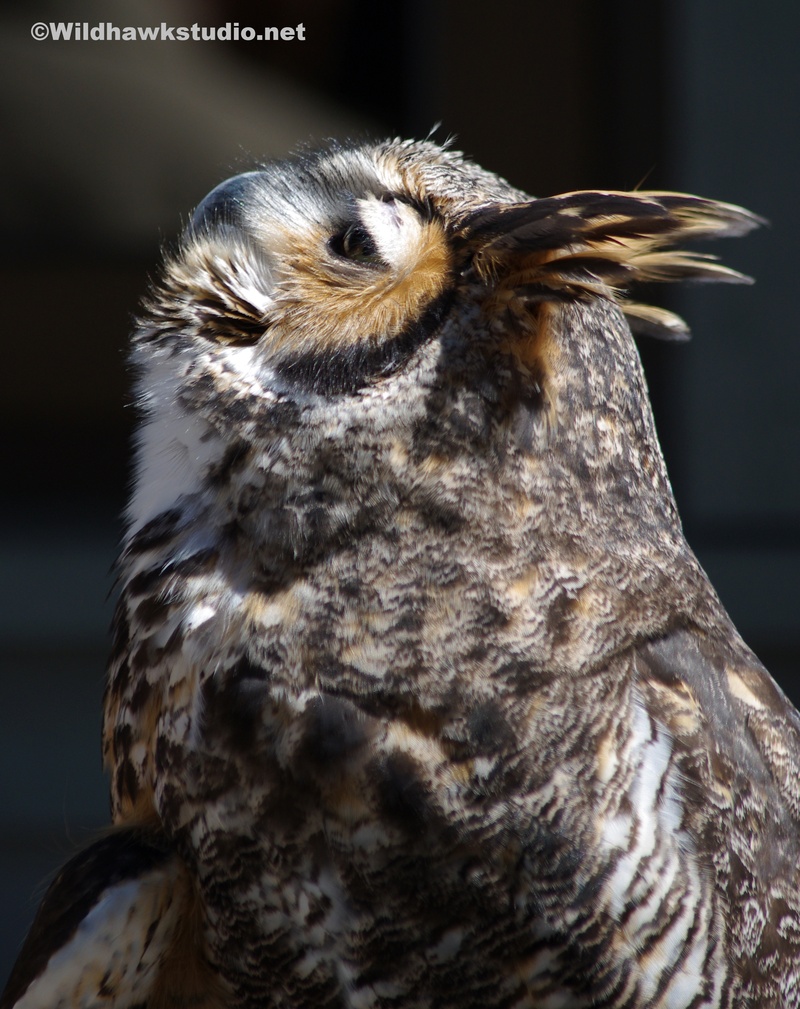 Categories: None