| | |
| --- | --- |
| Posted on July 14, 2011 at 6:46 AM | |
It has been a very busy summer so far - art, music, work - enjoying everything life has to offer! My husband and I are going on some fun camping trips soon - we have a new tent and can't wait to get back out into nature. Florida is host to some of the best parks and natural areas anywhere and eventhough living in the city does not suit either of us, we know that a short drive in any direction will take us to amazing beaches, swamps, hardwood hammocks and state parks.
As a wildlife artist I enjoy observing animals in their natural habitats and taking reference photos. I have started an album under artwork to show some of my images. These will be used for paintings, but can be purchased as enlargements as well. If you are interested in purchasing any of my art or images, please contact me.
In other news, I completed my 10 week watercolor class with Richard Jansen and it was an amazing experience - I changed my love/hate relationship with watercolor into a love/respect one and I am now enjoying painting miniature watercolor paintings. I have started an album under artwork to feature these original, tiny paintings. They are 3.5 by 2.5 inches - also known as ACEOs. I will be doing some in other media as well as time permits.
Yesterday we re-visited an old friend at our local park - my good friend Stubby. He is a little yellow crowned night heron who loves to hang out under a bridge catching crabs. He doesn't seem to mind being watched but will take off as soon as kids or dogs come near. I was glad to see that he is healthy and doing well.
Cheers!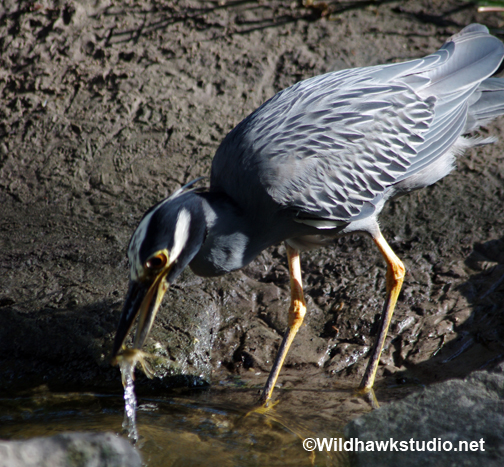 Categories: None