| | |
| --- | --- |
| Posted on July 19, 2011 at 6:34 AM | |
I have many loves in my life: music, art and poetry, but my greatest love is a wonderful husband who shares my interests and loves life and nature as much as I do.  David is an artist in his own right - photographer, videographer, inventor, funny and charming all rolled into one. He said one of his goals was to marry a girl who was an artist that loved nature and the outdoors as much as he did - and the rest is history so they say.
I could not do what I do if not for his love, support and encouragement. He listens to every song I write, every poem, views my works in progress through completion, and offers suggestions and critiques as needed. He even dressed up in his cowboy gear and posed for me in 80 degree Florida heat! Not to mention the hundreds of hours dousing himself with mosquito repellent and slogging through swamps carrying our photo gear!
We have seen amazing things in nature and are looking forward to achieving our goal of owning land and making a nature preserve some day. Meanwhile, we hope to explore as many natural areas of Florida as possible.
So here's to my wonderful husband whose dreams I share - this blog is dedicated to you!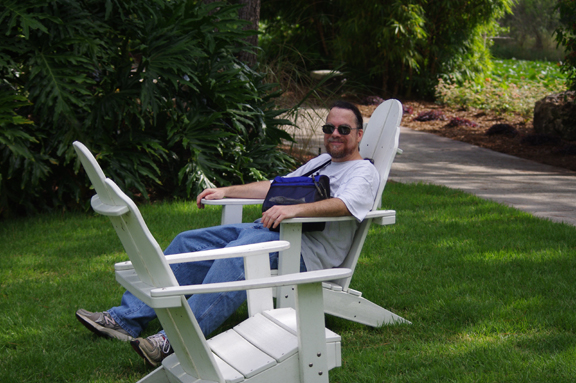 Categories: None