| | |
| --- | --- |
| Posted on July 28, 2011 at 6:04 AM | |
While taking photos at a local botanical garden recently, I came across some odd shaped pods in a cactus garden. They look like something out of a sci-fi movie with their cluster of large, off-white shapes. So yesterday I revisted them and they were open, and much to my surprise filled with green bottle flies - the ones you usually see on roadkill or around garbage dumps. The flower itself was very interesting however, with hairy edges on each leaf and red wavy stripes down to a center core.
When I got home I looked this unusual plant up and it is none other than the stapelia, a South African star-shaped succulent. The hairy leaves and pungent odor attract the flies which in turn pollinate the plant. I did not detect any odor from it, but I am not so sure I want it in my garden!
I love exploring nature in all its forms, and enjoy researching anything I photograph or draw. I am a naturalist at heart and try to teach through my art and photography.
Shall I not have intelligence with the earth?  Am I not partly leaves and vegetable mould myself.  ~Henry David Thoreau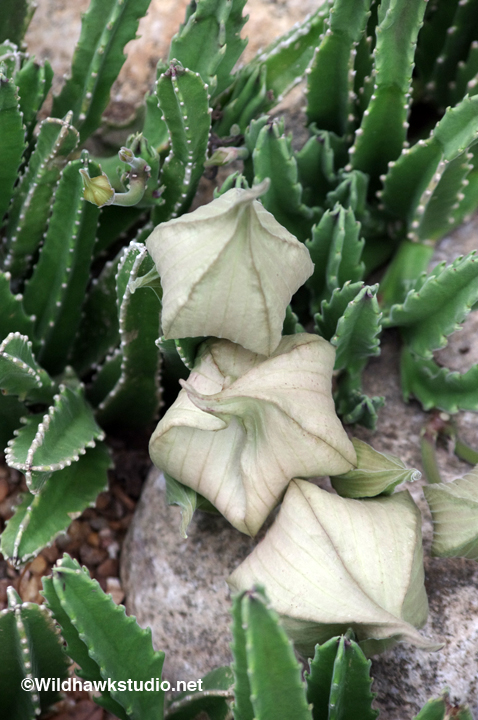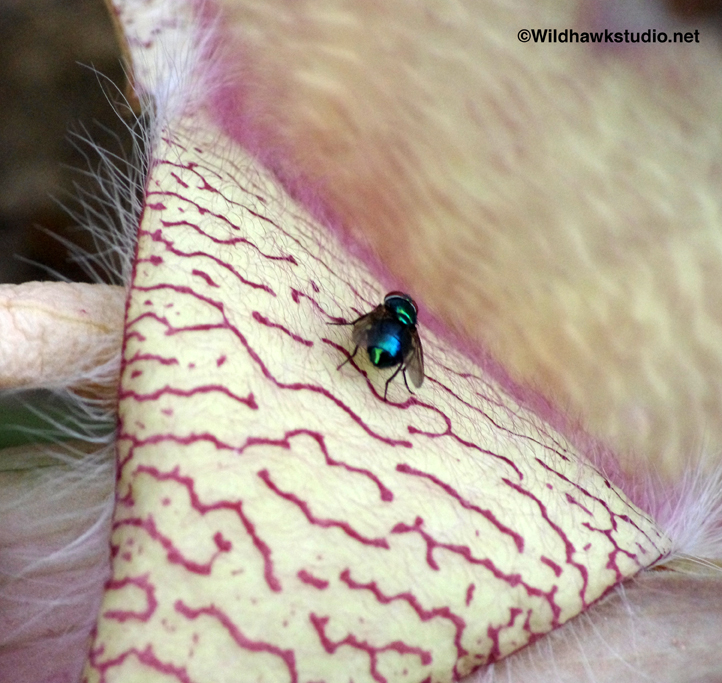 Categories: None