| | |
| --- | --- |
| Posted on February 18, 2015 at 12:30 AM | |
To create one's world in any of the arts takes courage.
~ Georgia O'Keeffe
  I always try and find an interesting quote to start each of my blogs, but this one by Georgia O'Keeffe fits my goals and dreams for 2015 and the growth I am working to achieve as an artist this year. I greatly admire Georgia and artists like her who found their voice and were not afraid to create with their own style and passion without succumbing to the pressures of the market and what was expected of them. I have always had a passion to create and particularly to teach or tell a story with my art - with wildlife as my main focus, I want to teach not only about the subject, but where it lives and hopefully encourage preservation of that animal and its habitat. I am planning on doing much more of that this year!
  I had an insatiable curiosity about nature as a child and would spend hours playing in the field behind our home, picking flowers, playing with bugs, collecting rocks and sticks, bits of moss or leaves. I wanted to know all about nature - nothing has changed - Inside, I am still that little girl who loved to climb trees and scrape my knees climbing around underneath brush and briars to get a glimpse of a critter. The only difference now is that I have bad knees and rely on my digital camera to "peek" underneath the brush and zoom in on what is up in the trees. I still enjoy spending hours in the field observing and hiking around and the ever-growing collection of rocks, seashells and sticks in my studio is testimony that I am an avid collector of nature treasures! I have organized these so that they can become subjects for study and to include them in my art more.

  I paint and draw what I love and since I have the luxury of working a full time job as a graphic artist, I can devote my free time to my fine art without worrying about selling paintings to make a living. I am hoping to someday support myself fully with my art, but for now that is a long way off and I am in a position to explore techniques, study and observe nature and create a decent portfolio of works. To that end, I have changed the way I approach my weekends and set aside time for painting and drawing and set limits on how much time I spend putzing around on social media, etc. I have also limited how much time I can devote to local art groups and chose only two to participate in for 2015. I was running myself ragged working not only full time with overtime hours, but trying to be on boards and do newsletters, etc. and my free time was being taken up with these activities, which left little time to paint or draw. Budgeting time and organizing my studio into a working studio was two of the hardest and more challenging things I have done so far this year!
  So with Georgia's quote in mind, I am working hard to establish my place in art and it does indeed take courage - as artists, we put part of ourselves into each piece we create and when that goes out for public display, we are risking rejection or acceptance. I gave up showing my art for nearly 2 decades after college, feeling I was not good enough and not taking the time to create. I try every chance I get to encourage beginning artists to focus on learning proper techniques, study their subjects, learn their media, and follow their heart and passion, not just "paint for the market".
  I am just now getting brave enough to enter larger shows, and thankfully I have had good responses to my work. I was thrilled to be accepted into the 40th International Miniature show again this year for MASF, and to have my work accepted into the Possibilities in Pastel Exhibition currently on display at Stirling Studios and Gallery in Dunedin. But it took a lot of courage and encouragement to take those first steps and believe in myself and my talent. I can't wait to see where it takes me going forward, and I hope that I can encourage other artists along the way!
  CURRENTLY IN THE STUDIO: I am working on an oil miniature for a dear friend in Tokyo and then starting some entries for an upcoming miniature show in April. I am also continuing to work on two scratchboard pieces, and doing graphite studies. I attended a beautiful Native American Festival with Dave last weekend and took several reference photos of the dancers - I will be doing a portrait of one of them and will be posting step-by-step images on my blog, so stay tuned.
My pastel entry for the Possibilities in Pastel IV Exhibition - "Lipizzan Fire" hangs in good company with some of the finest works in this gorgeous show. Over 90 entries!! (Photo courtesy of Barbara Archer)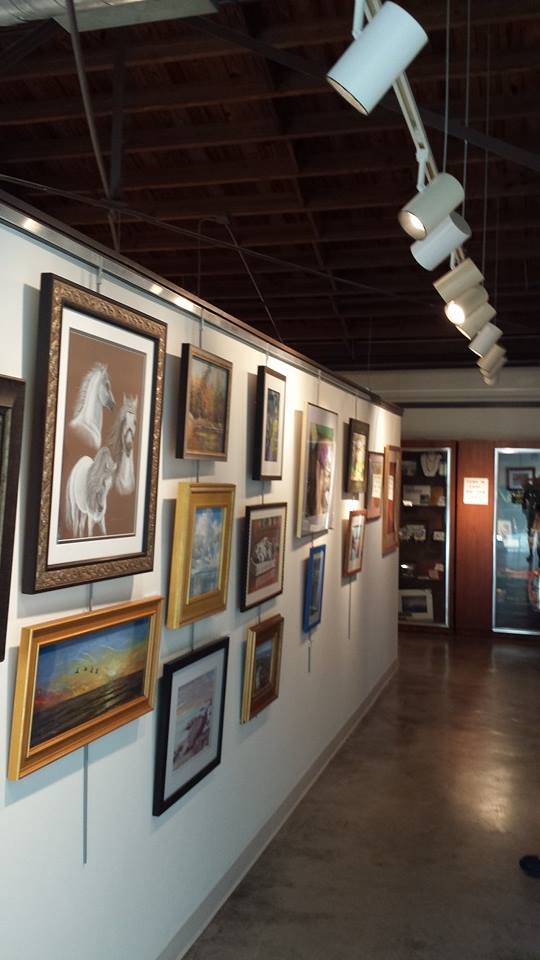 A group of friends surprised me at the Leepa-Rattner Museum of Art during the 40th International Miniature Art Show - Dave and I enjoyed seeing them as well as meeting other artists at the artists reception and seeing over 600 works from 10 countries and 33 states - great show, great friends!
Shown: My miniature graphite "Scottish Reflections" and "Peppercreek Swan" were on display in Showcase 25 during the show.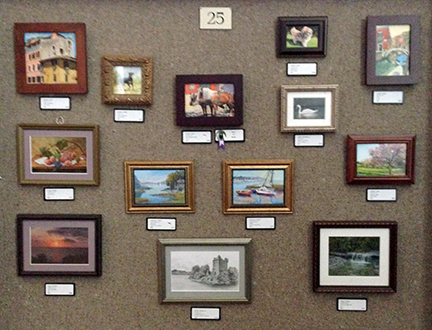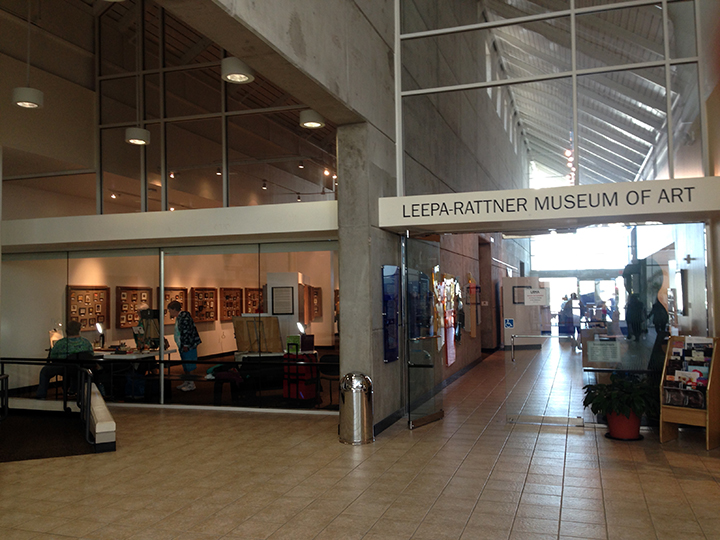 My cat who does double duty as my home office assistant and art critic - loves sleeping on top of my flat file where some of my collection is on display: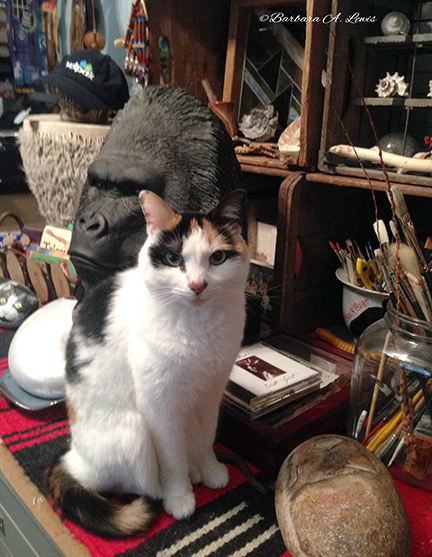 Categories: None